Born in Russia, Ilya Movshovich soon moved to the United States and has not stopped traveling since.
While growing up, he had the opportunity to travel all across the globe with his family. He has taken many vacations throughout Europe as well as to Japan, Israel, Hawaii, and Jamaica.
During each travel experience, Ilya Movshovich was fascinated by many different attractions as well as cultural and historical sites. Some of his favorite things to see and do at his favorite travel destinations include: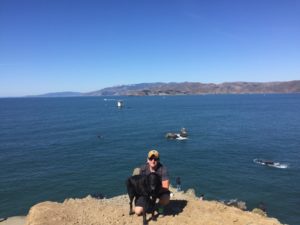 EUROPE
France: The Eiffel Tower & The Tuileries Gardens, Paris
In the global cultural icon of France, the Eiffel Tower stands 324 meters tall and provides stunning views of Paris from the top deck. The Tuileries Gardens covers 63 acres in the centre of Paris and is perfect for sipping coffee at one of the many cafes and admiring the seemingly endless modern art installations.
Germany: Cologne Cathedral, Cologne
The Cologne Cathedral is a renowned monument of German Catholicism and Gothic architecture. Ilya Movshovich recommends climbing the 533 stone steps of the spiral staircase to a viewing platform about 100m above the ground for stunning views of Cologne and the Rhine.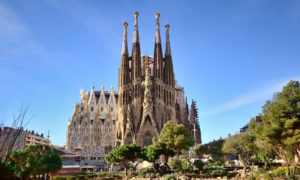 Spain: The Sagrada Família, Barcelona
Ilya Movshovich loves admiring the great and unique work by architect Antoni Gaudí found all throughout Barcelona. One of his most famous buildings is the giant Basilica of Sagrada Familia that been under construction since 1882 and is expected to be completed in 2026.
Italy: Colosseum & Vatican City, Rome
In the centre of Rome, the Colosseum is the largest amphitheatre ever built. Although partly in ruins it is still an iconic symbol of Imperial Rome. Just down the road is the walled enclave of the Vatican City. Within its confines you will find St. Peter's Basilica, the Sistine Chapel and the Vatican Museums, all sites Ilya Movshovich would describe as breathtaking and awe-inspiring.
REST OF THE WORLD
Japan: Fushimi Inari-taisha Shrine, Kyoto
Dedicated to Inari, the Shinto god of rice, the Fushimi Inari shrine is famous for its thousands of vermilion torii gates, which straddle a network of trails behind its main buildings.
Jamaica: Ahhh…Ras Natango Gallery and Garden, Montego Bay
Not a typo… Situated in the mountains overlooking Montego Bay, the Ahhh…Ras Natango Gallery and Garden is the centre of EcoTourism in Jamaica and gives spectacular and panoramic views of the city.
Be sure to follow Ilya Movshovich for more travel experiences and adventures.