As a startup founder, building a strong network is crucial for the success of your venture. Networking goes beyond simple social interactions; it is a strategic tool that can open doors, foster partnerships, and propel your business forward.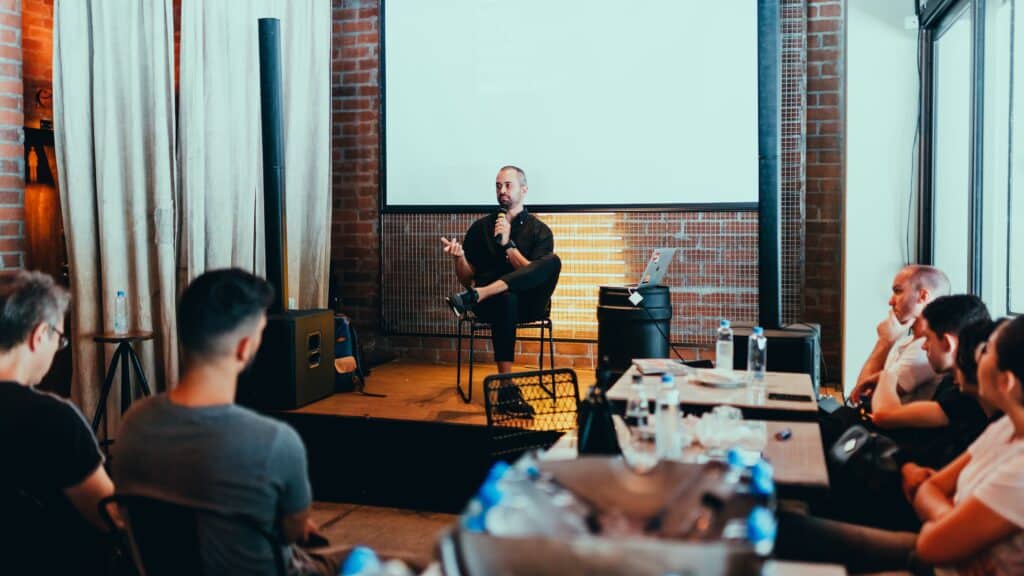 In this blog post, we will explore the key reasons why networking is important for startup founders and the benefits it can bring to your entrepreneurial journey.
4 Benefits of Networking
Access to Opportunities
Networking allows you to connect with like-minded individuals, potential investors, mentors, and industry experts. These connections can provide valuable opportunities such as funding, partnerships, collaborations, and access to resources that may otherwise be inaccessible. By expanding your network, you increase the chances of discovering opportunities that can significantly impact the growth of your startup.
Knowledge and Insights
Engaging with fellow startup founders and industry professionals through networking events, conferences, and online communities exposes you to a wealth of knowledge and insights. By sharing experiences and learning from others, you can gain valuable insights into various aspects of entrepreneurship, including market trends, best practices, and potential pitfalls to avoid. Networking enables you to tap into the collective wisdom of the entrepreneurial ecosystem, helping you make informed decisions and navigate challenges more effectively.
Building a Supportive Community
Being an entrepreneur can be a lonely journey, but networking helps you build a supportive community of individuals who understand the challenges and triumphs of startup life. Surrounding yourself with like-minded individuals who share your passion and drive can provide emotional support, motivation, and a sense of belonging. Collaborating with peers who face similar hurdles can foster a supportive environment where you can exchange ideas, seek advice, and find inspiration.
Enhancing Visibility and Credibility
Effective networking increases your visibility within the startup ecosystem and positions you as a credible and trustworthy entrepreneur. By attending industry events, speaking at conferences, or actively participating in relevant online communities, you can showcase your expertise and build your personal brand. Establishing yourself as a thought leader or subject matter expert can attract opportunities, partnerships, and potential customers to your startup.
Conclusion
Networking is not just about making connections; it is a powerful tool for startup founders to access opportunities, gain knowledge, build a supportive community, and enhance their visibility and credibility. Embrace networking as an integral part of your entrepreneurial journey, and proactively seek out opportunities to expand your network. By doing so, you increase your chances of success and propel your startup to new heights.
Remember, networking is a two-way street, so be sure to offer your support and expertise to others as well. Together, we can create a thriving ecosystem where startups can thrive and make a lasting impact.
Ilya Movshovich is a seasoned entrepreneur and passionate advocate for startup growth. With a wealth of experience in business consulting and a relentless drive for success, Ilya empowers startup founders to harness the power of networking for unparalleled opportunities.